Progress I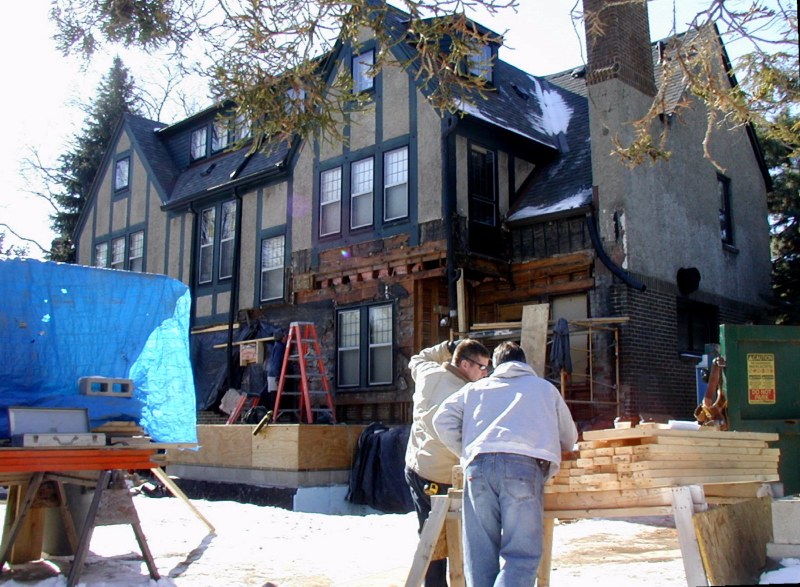 Chris and Kevin review blueprints on February 19. Eventually, the second storey will be supported by steel beams,
allowing an enlarged, open room below.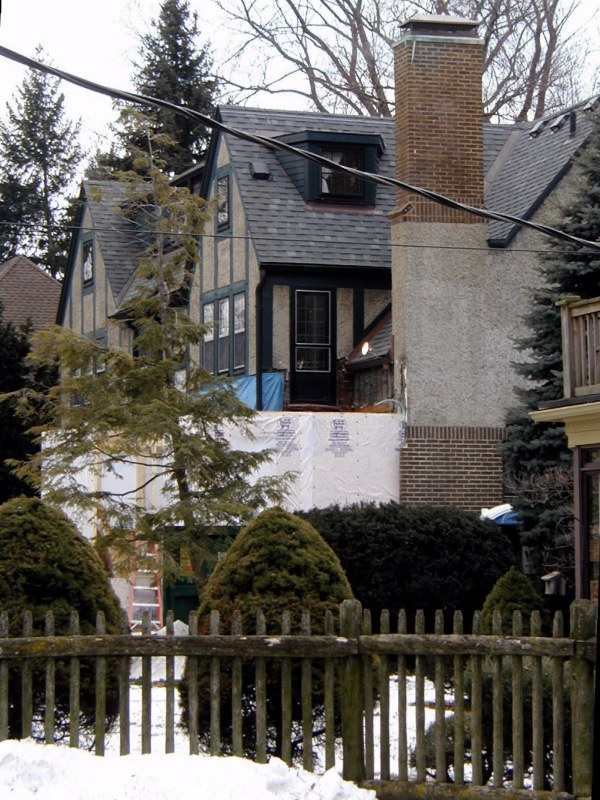 New walls going into place.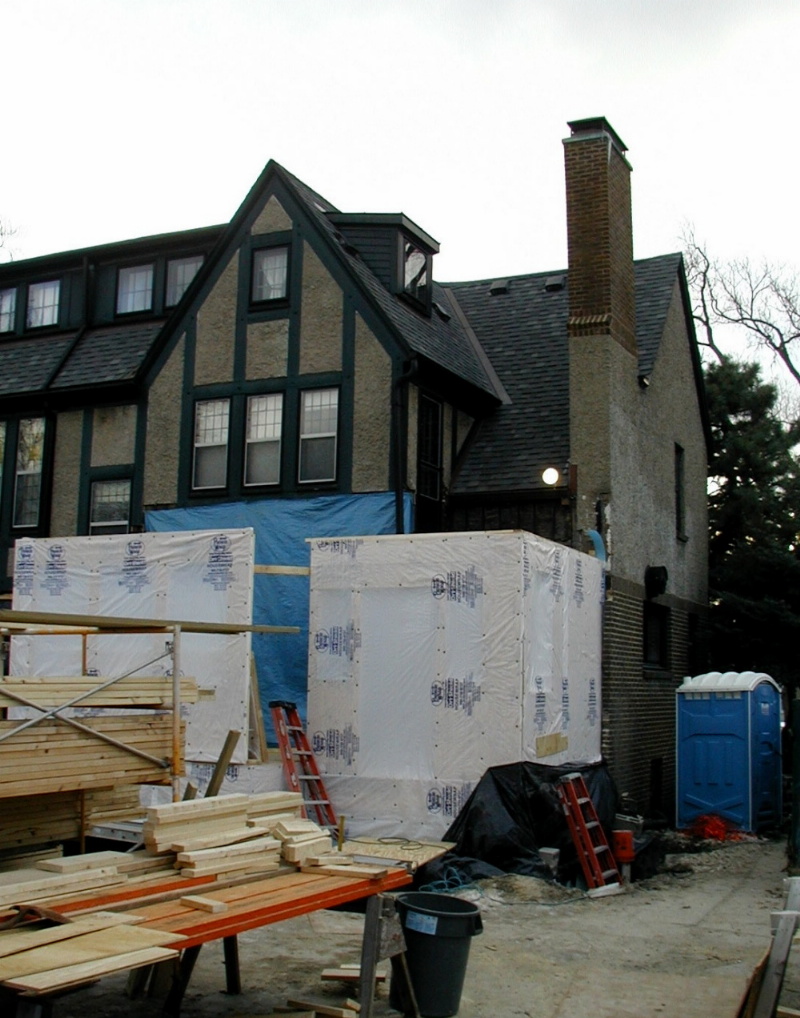 One small wall yet to go into place. Kitchen door opening barely visible. No stairs or landing yet.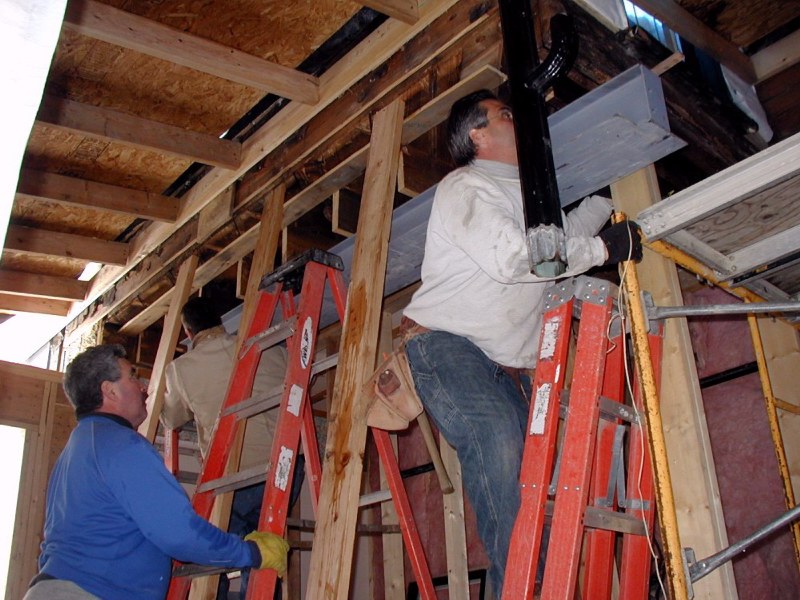 One of two supporting 'I' beams is lifted into position by Chris and Kevin while Dave is ready to assist. Roof to left is temporary shelter.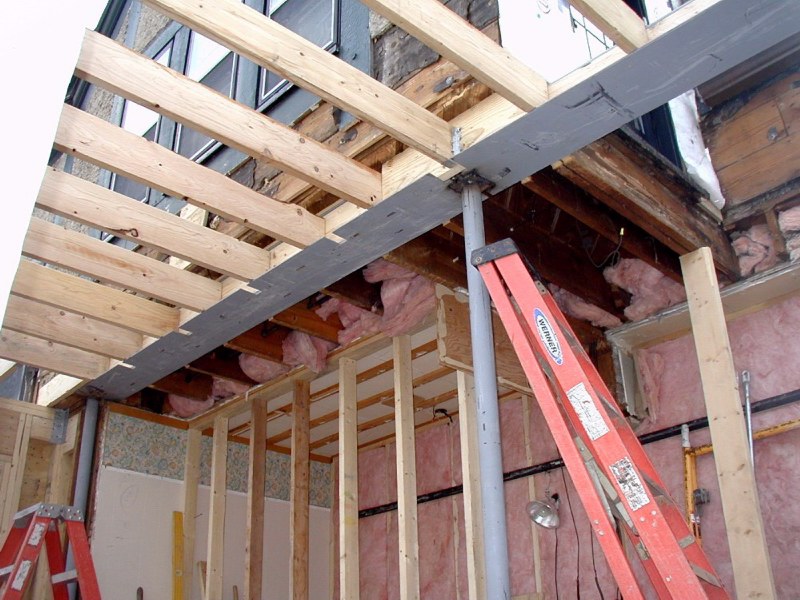 Steel beams supporting second storey have been welded to poles supported by foundation.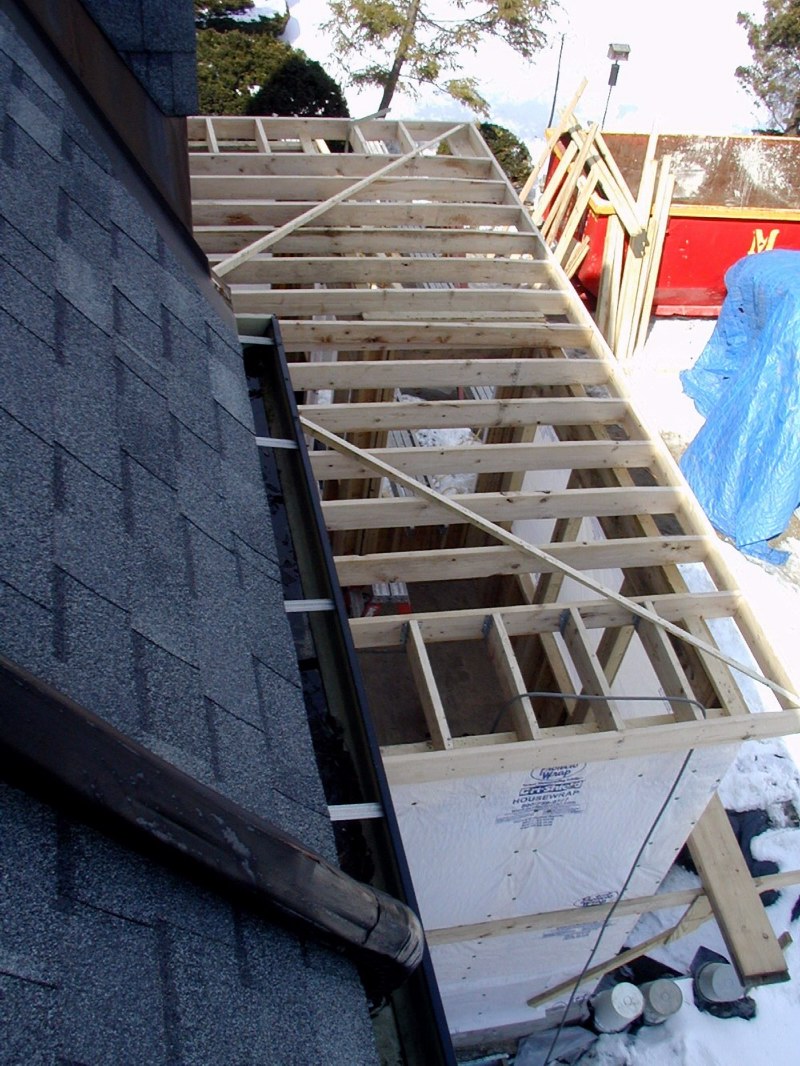 Roof is taking shape, including the first hip rafters.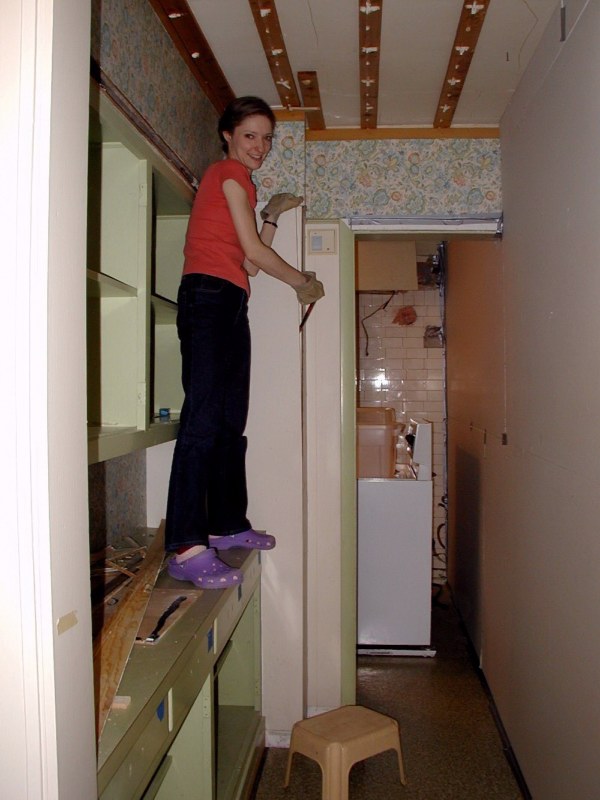 Marie says, 'This has got to go,' as she takes demolition into her own hands.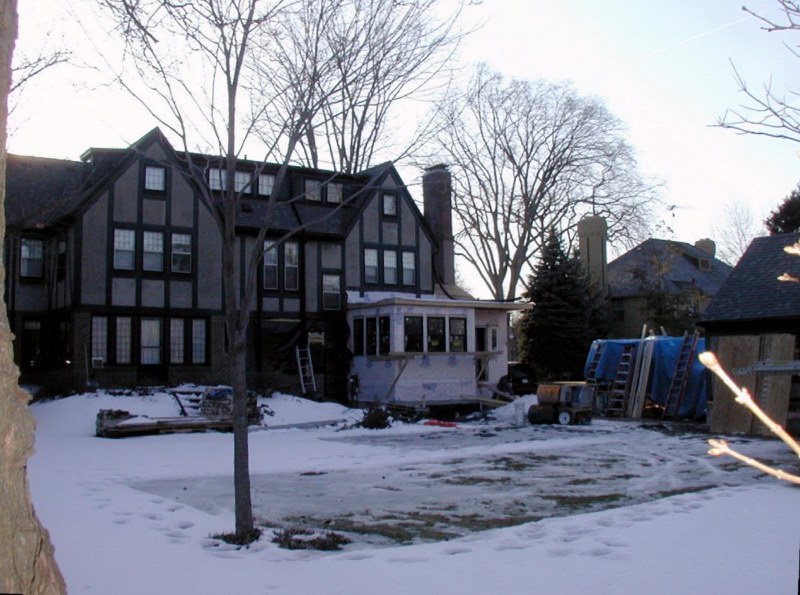 First of 11 new windows installed!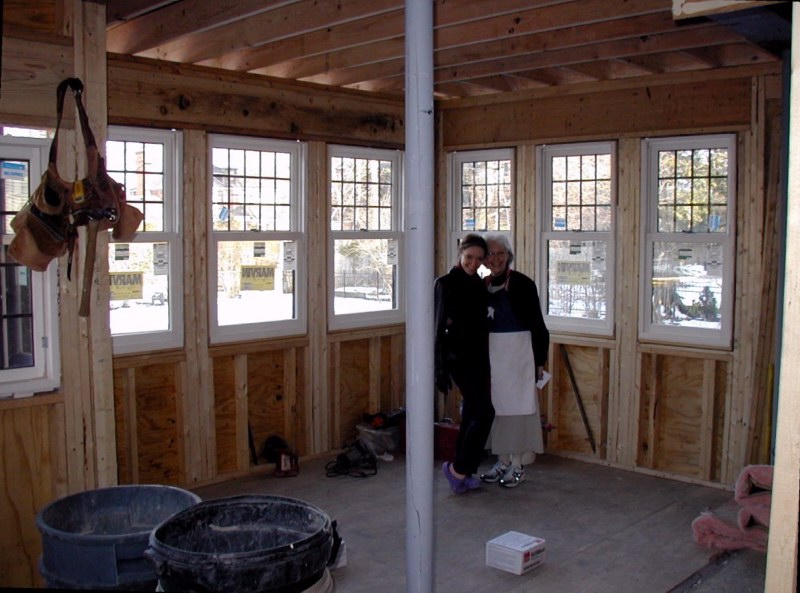 View from inside (not snow, but sunshine).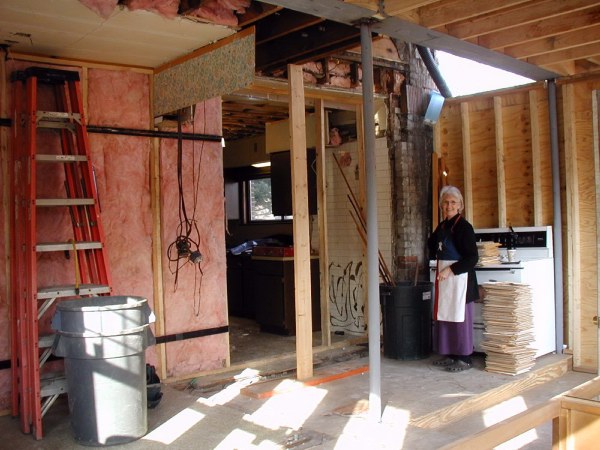 Kitchen decommissioning.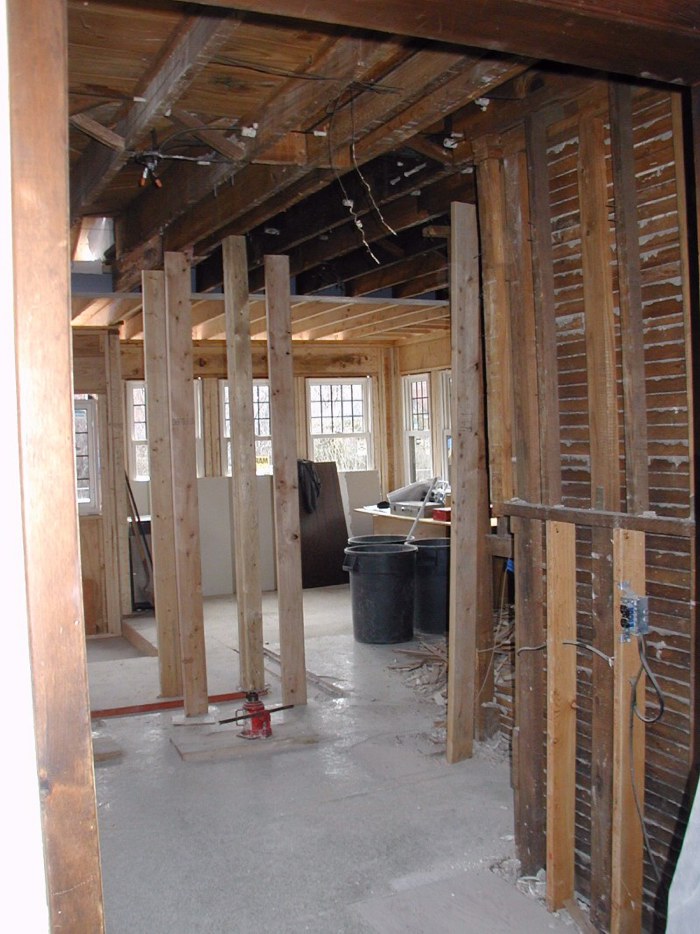 View from butler's pantry. The jack is ready to straighten ceiling.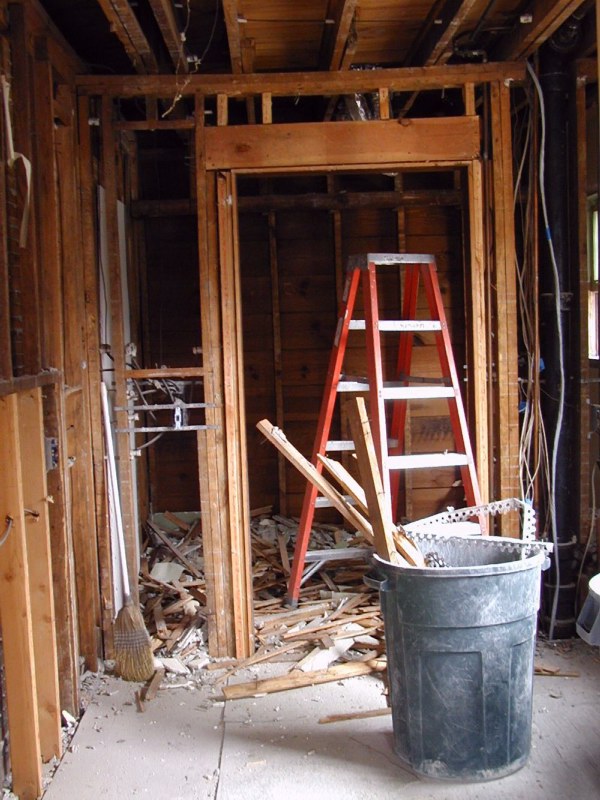 No more butler's pantry! Original sub floor exposed.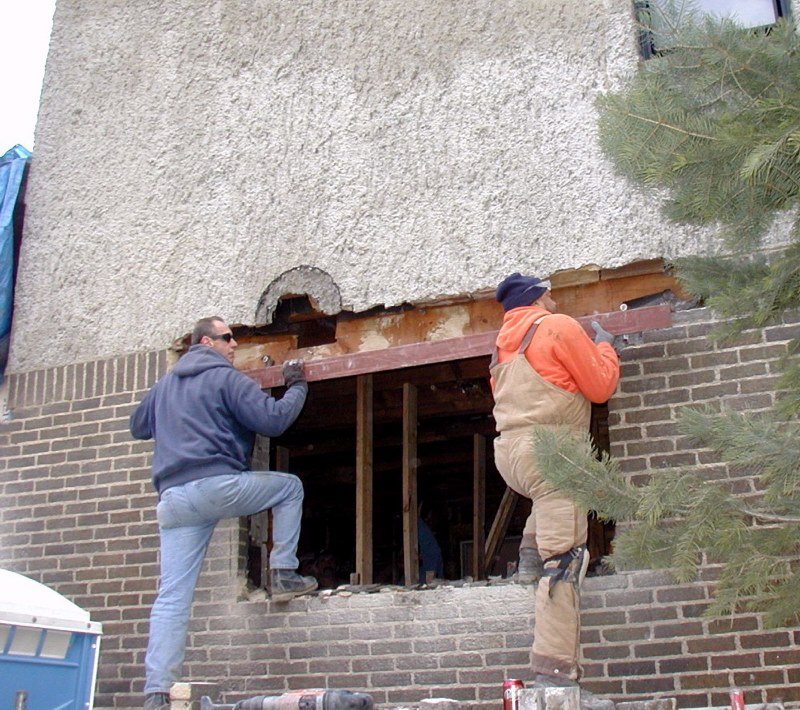 Dave and Rodney install steel lintel for new kitchen window on March 26, 2008.

Jack opens floor for debris removal.

'Look out below' as a bucket of material is roped down

for disposal.

Bath demo continues above.




Two doors to nowhere.

Bath demo complete April 8!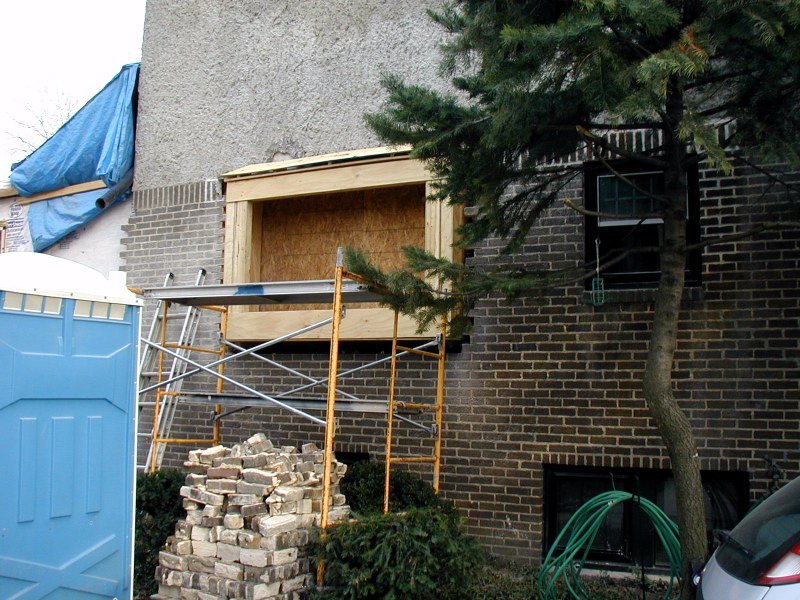 New kitchen window opening begins to take shape. Salvaged bricks ready for cleaning and reinstallation.

Now, go with Beth on one of these Facebook video tours!

| | |
| --- | --- |
| Beth looks out from second storey bedroom after porch removal. Temp cover is in place. | For the architectural archeologist, here's the obsolete kitchen incinerator inlet. |

| | |
| --- | --- |
| Cedar trim test-fitted around new windows. | Acrobatic gallery watches as Keith explains faux rafter tails. |
| Finishing touches to rafter tails before painting. | Overseer Ian in position as Keith demos basement door. |