Coming August 19th . . .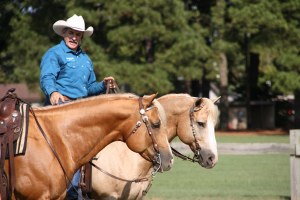 Dr. Sterrett demonstrates principles of relationship using the horse.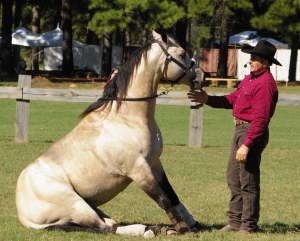 Dr. Lew Sterrett's horse demonstrates the character quality of obedience.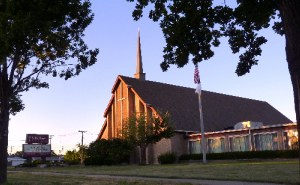 24600 Little Mack Ave., Saint Clair Shores, Mich.

Bethel Baptist to Host Outdoor Show

Watch Expert 'Win the Heart' of an Unbroken Horse
"The horse will tell me when he's ready for me to ride him," explains Dr. Lew Sterrett of Anadarko, Oklahoma, who has proven his skill at winning the heart of an unbroken, unridden, never-been-saddled horse thousands of times.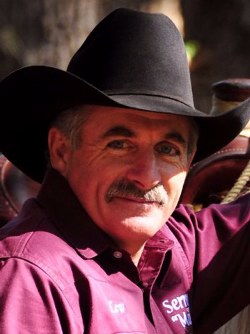 Sterrett, a certified counselor, former camp director, and relationships specialist, uses horses in his unique "Sermon on the Mount" to illustrate human relational needs. The event will be presented at 6:30 p.m. Sunday evening, August 19, on the grounds of Bethel Baptist Church, 24600 Little Mack Ave. in St. Clair Shores.

"Parents and their kids will be amazed by Dr. Sterrett's demonstration," said Dr. J. Robert Cosand, senior pastor of the church. "Come early to watch the crew set up," he added.

"We are excited to have Dr. Sterrett in metro Detroit and to host this event at Bethel," Cosand said.

Sterrett, author of "Life Lessons from a Horse Whisper," will work during the event with a never-been-ridden horse.

Because seating is limited for this free, one-night-only event, Pastor Cosand recommended making advance reservations. He asked people to call (586) 772-2520 or contact
reserve.bethel@att.net
for reserved seats or for more information. There is no charge, and concessions will be available beginning at 5:30 p.m.

Sterrett's engaging style and gentle demeanor have not only won the hearts of over 3,500 unbroken horses, but have captured the attention of a truth starved culture from corporate executives to inner city youth by presenting biblical principles of life.

Beyond entertainment, Sterrett's purpose is to motivate audience members to apply these same "heart winning" principles in their interpersonal relationships.

As an international speaker, horse trainer, and counselor, Sterrett has developed a series of unique presentations targeting the "heart needs" of people, as he demonstrates how a trainer's character wins the heart of the horse and sets the stage for its future success.